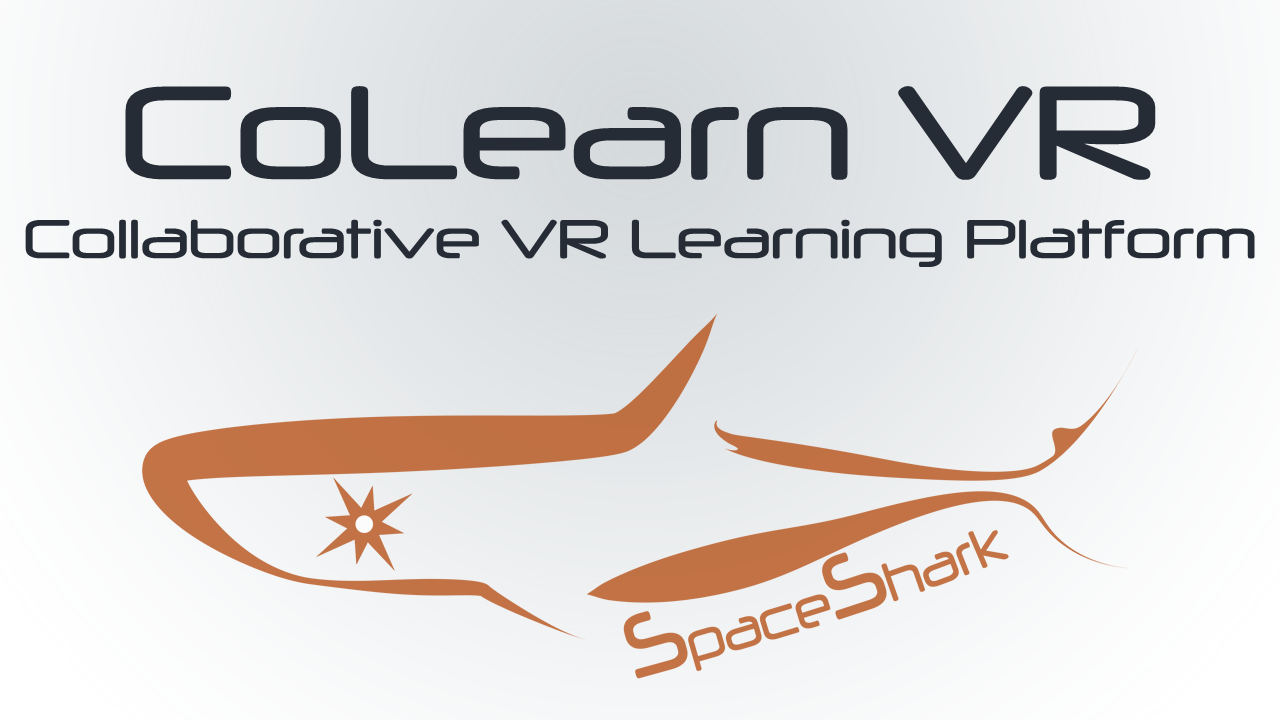 CoLearn VR
A downloadable game for Windows and Android
What is CoLearn VR?
CoLearn VR is a Collaborative VR Learning Platform, a shared learning environment in which students and teachers can participate in experiential learning in environments and scenarios never before possible.
By accessing our platform via affordable consumer VR hardware, learners can join their peers and teachers in safe, social, experiential learning. Our learners will have access to everything from atomic-scale nuclear fission, to the ecology of a dense tropical rainforest, to a turning-point battle in World War 2, all from the same room. By providing a shared environment, teachers and learners can ask and answer questions, provide background information, or even work together to interact with the environment itself, helping to provide an engaging social learning experience.
As a distributed platform, CoLearn VR also provides a benefit to administrators, allowing schools, districts, and other organizations to pool their teaching resources to provide a wider range of options for their learners. Schools can now offer niche classes with small local attendance by relying on other organizations to provide students, while schools with fewer teaching resources can utilize outside resources to prevent their students from falling behind.
CoLearn VR provides a portal to an engaging, affordable, accessible education.
How to Play
Teacher - Pancake Mode
Run the Windows build either through downloading and unzipping, or through the itch.io client
Log in using Teacher 1 as both the username and password (don't forget the space!)
Enter Class 1
Press the Esc key to unlock and relock your mouse
Fly around with WASD and mouse look, or press Esc to use the buttons
To change the presentation slides, use the presentation controls at the bottom of the screen
Enter the Farm scene by clicking on the Farm button on the left side of the screen
Fly around with WASD and watch the students run around the farm
You can Left Click on your mouse to interact with the farm animals
Teacher - VR Mode (untested)
Either run the Windows build with an Oculus Rift HMD attached to your computer (Rift or Rift S) or sideload the android build to your Oculus Go or GearVR. You can learn how to sideload here
Use your controller and trigger to enter Teacher 1 as both the username and password
Use your controller and trigger to enter Class 1
There are currently no teacher controls for VR, but you should be able to fly around the scene by pressing the joystick button (Rift/S) or the touchpad (Go/GearVR)
Student - Pancake Mode
Run the Windows build either through downloading and unzipping, or through the itch.io client
Log in using Student 1 or Student 2 as both the username and password (don't forget the space!)
Enter Class 1
Use WASD to move around
Once the Farm has been loaded, you can move around with WASD and interact with the animals by moving close to them, looking at them, and clicking Left Mouse
Student - VR Mode
Either run the Windows build with an Oculus Rift HMD attached to your computer (Rift or Rift S) or sideload the android build to your Oculus Go (tested) or GearVR (untested). You can learn how to sideload here
Use your controller and trigger to enter Student 1 or Student 2 as both the username and password (aim at the keyboard buttons and press the trigger)
Use your controller and trigger to enter Class 1
You can now click the thumbstick (Rift/S) or touchpad (Go/GearVR) to move your character in the direction you are facing
Once the Farm has been loaded, you can move around using step 4 and interact with the animals by aiming your laser pointer at them and clicking the trigger once the arrow appears above them
Download
Click download now to get access to the following files:
project-wyvrn-win.zip
199 MB